Lidt om Purim, klik her: 
Purim fest - torsdag, d. 21. marts fra kl. 15.30
Køb billetter her! 
Purim fest!
Tilmelding her!
LÆKKER MAD, MUSIK, UNDERHOLDNING OG AKTIVITETER FOR BØRN. MASSER AF SJOV FOR ALLE.
PURIMFEST ER EN UFORGLEMMELIG OPLEVELSE.
Lækker buffet - seudat Purim
Velsmagende vin
Musik og dans
Separat kostume konkurrence for voksne og børn
Aktiviteter og underholdning for både voksne og børn
mishloach Manot
Multi-media megilla læsning
Sjov for alle!
Celebrate Purim with a grand party! Great food, music, activities and entertainment. Not only for children, its fun for all ages.

Masser af sjov og underholdning for alle.
Alder 0-127
130 kr. for voksne
100 kr. for studerende og pensionister
40 kr. for børn 
Familie aktivitets dag -søndag, d. 17. marts, kl. 10-12.
Megillah readings round the clock! Contact us to arrange a reading for you.
Shabbat purim- d. 22.3, kl. 19.00. Incredible spirit! Continue the mood!
Lots of good spirits (all meanings of the word intended)
Masser af underholdning for alle!!
Bestilling af billetter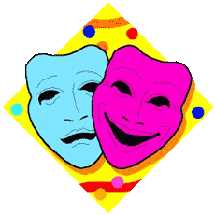 To reserve a table for 10 for the grand purim feast, please send an email to info@chabad.dk. book your tickets at the link above