Om Lag baomer, klik her. 
D. 19. maj 2022 fra kl. 16.30 - 20.30
Lag Baomer barbeque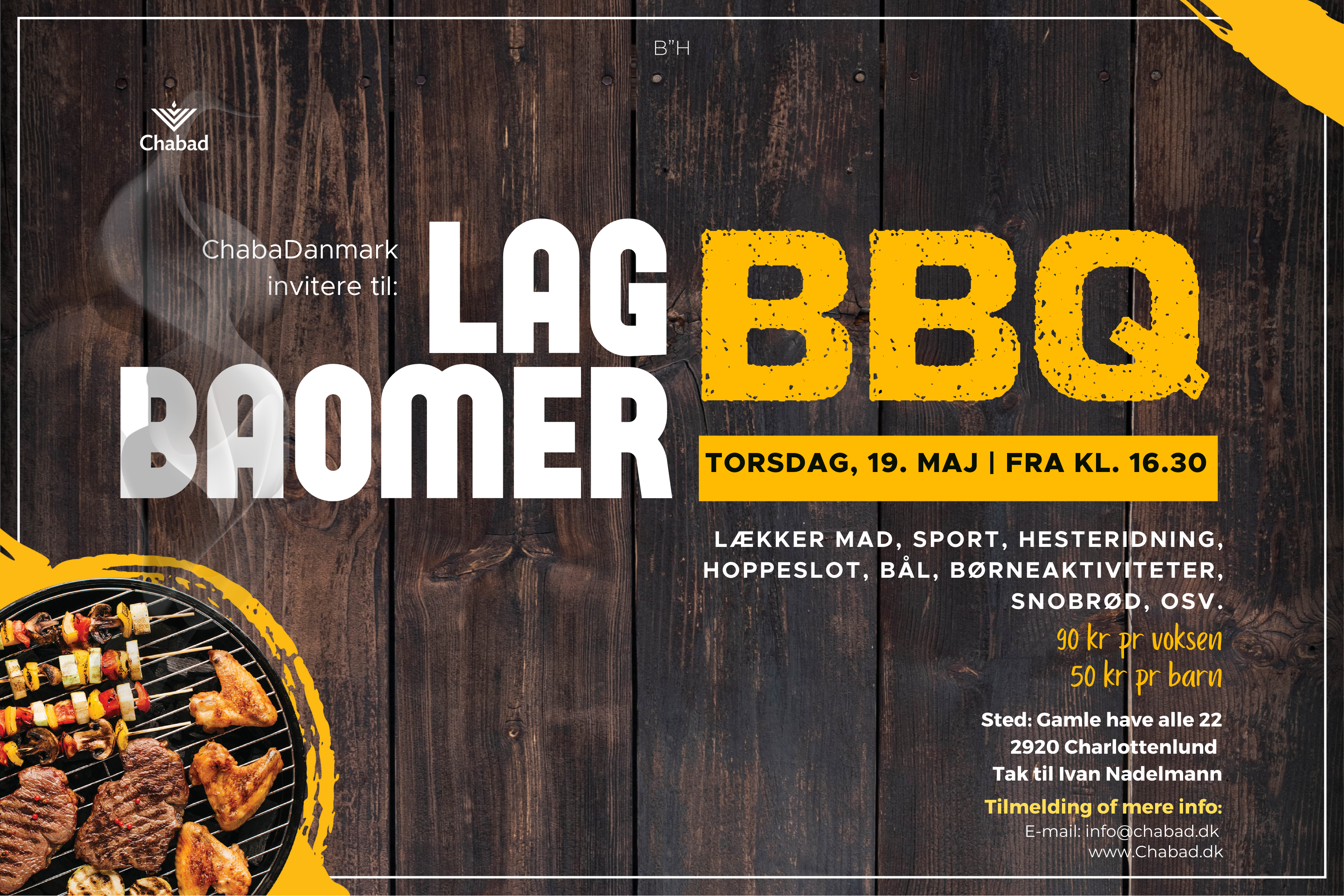 Sjov for hele familien!
  80 kr. voksne, 60 kr. studenter, 40 kr. børn
Hot dogs, burgers, shnitzler, salater osv.
Hesteridning
Hoppeslot
Bonfire 
Barbecue
Ansigtsmaling
pareve is
slush ice
popcorn
musik
drageflyvning
masser af sjov!!!
Forresten, vi har bestilt godt vejr.:)
Its the popular yearly event!
Great food, outdoor activities, warmth and friendship. 

BTW - We've placed an order for beautiful weather 
 Please contact us for the location.